I
've been one of the last, I think, to purchase some of these Teddy Bo and Bea images to color up! My goodness they are just so cute and cuddly! I think I've spent my entire July allowance on them! lol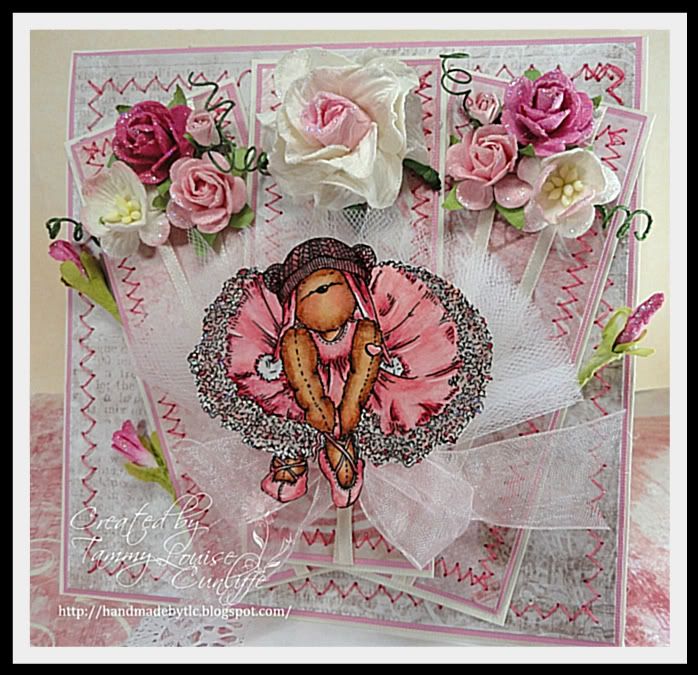 W
ell I've been waiting some time to show you this one because I've been asked to
Guest Design
for one of my newest favorite challenge blog sights!
The Cupcake Inspirations
challenge is being sponsored this time by
Anita Be Stampin
and they want to see any and all creations that fit within this super fun cupcake image:
And their looking for some more guest sweeties too!
FREE SHIPPING on purchases over $50
I
don't have a ton of princess images but I thought this Teddy Bea image in a tutu was just pink and girly enough for this challenge. Thank you again ladies for the lovely honor and your wonderful inspiration.
A
nd to all my friends and family, You'll be seeing a lot more Teddy's from me!
INGREDIENTS:
Tim Holtz "Vintage Shabby" DP
Bazzill Stock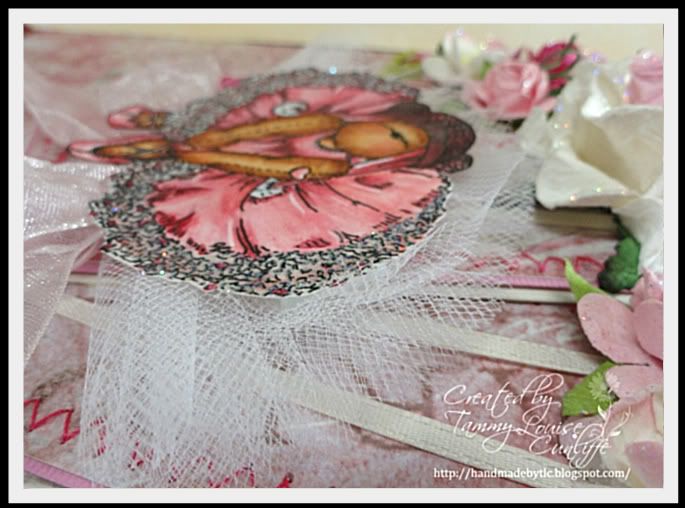 Copic markers: Bear; E50,E13,E25,R20
RV000,RV34, B91
Ranger Distress ink: Worn Lipstick
Signo white ink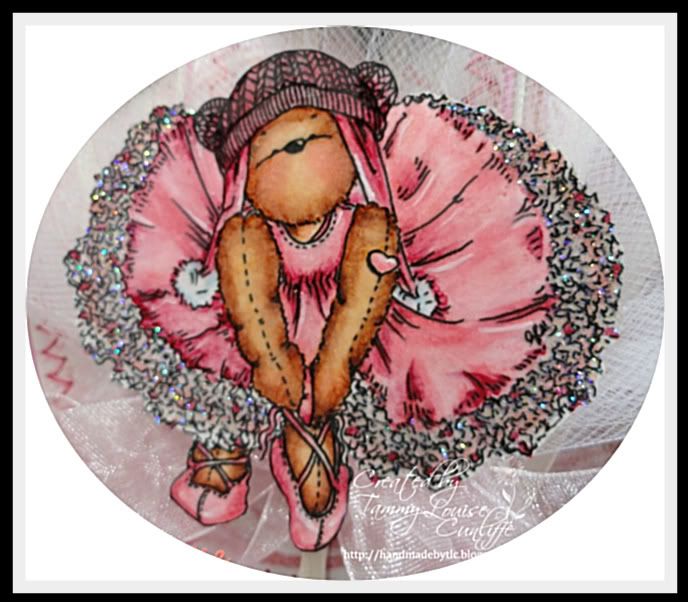 Stickles "Star dust"
Tulle from stash
Organza ribbon from Offray
Stitching
WOC flowers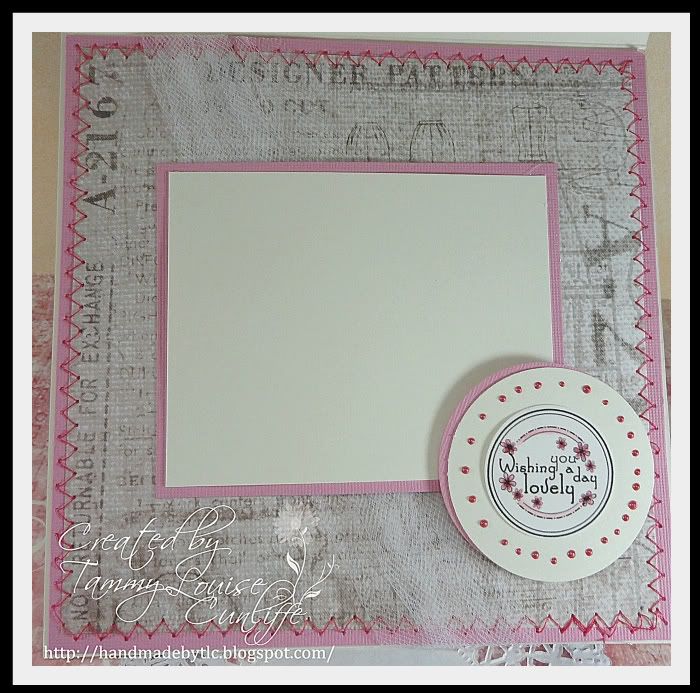 Love the images you color, and color the images you LOVE!
Thank you for visiting,