There are 3 or 4 things to share with all today so I wanted to get right to it!
M
y
first
blogversary goal has been reached!
Woo Hoo
! 150 followers already. I know it appears to be 149 right now, however, it's only because this very undesirable creepy person needed to be blocked and deleted immediately! Anyway, the Random chosen winner out of 38 entries is #19!! That's
Alethea
from
Lilodesigns
! I've notified her and just waiting to hear which of the three packages to be forwarded on!
T
hank you every one of my friends and followers. I truly want to say thank you for all of your lovely comments, constructive criticism and inspiration too! All of the entries till
8-30-2011 or 250 followers
have two more opps to win! So thank you for your help and I wish you all good luck!
Sponsor for Little Darlings
I
've been given the opportunity to serve as a Guest Designer for the wonderful
Little Darlings
Challenge for the month of August! I'm so honored and thrilled to get started working with the very talented DT! Also, I can't wait to work with the very elegant and playful Little Darling rubber stamp images! There is a challenge right now called
"Girly"
and I've decided to enter the projects on today's post in their challenge! Come by and join me, they have great inspiration and wonderful prizes from
Love to Stamp
store where there are some terrific sales right now!
L
astly before my projects, I may be really late by comparison to some veteran bloggers to have found The
Feline Playful
blog! A fabulous blog that lists the challenges ~ keeps them current per day or month etc ~ lists what the challenges are~ then, yes, believe it or not ~ announces the winners too! I simply had to share Feline Playful blog with all of my followers. They found me when I commented on a blog and she responded by telling me she posted my candy there! They list current blog hops, candy available, DT calls, dictionary too!
If you havn't found them You've GOT to check it out!
T
his is not my week and the post may be a little late as well, but better late than never when it comes to the sharing of great challenges for all of you to participate in! Yep, the
Diva's By Design
challenge is new as of Wednesday and goes for two weeks. The challenge is
"Summer".
Please come by and join us and check out the Inspration from the DT's as well! The sponsor is
Di's Digi Downloads
with some great prizes!
So, having shared all of that, here are my cards:
S
ome of the info is scanty because I used up scraps on about 50 of these little beauties the other day so the DP's and copics are various this time. However, I will always do my best to list them normally as I have followers that truly get assistance with the copic use from it!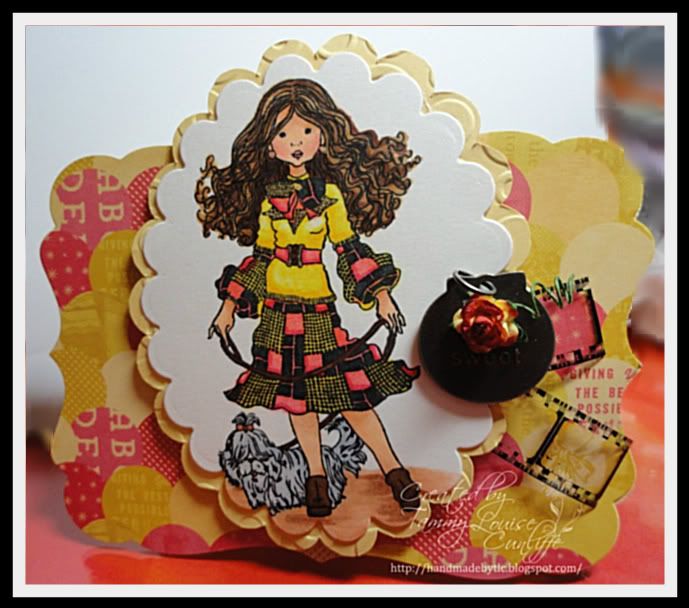 Color Bok stock Paper
Misc DP
NB Label 17
Images by Stampavie
Sentiments are by Whimsy and Crafty Sentiments digi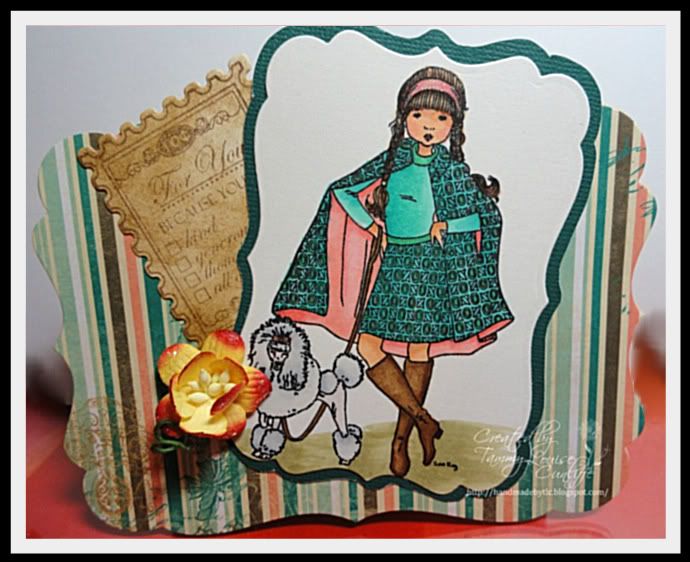 Copic skin always E00 and E11
Various Ranger Distress Ink for shadows



EMBELLISHMENTS:
Offray ribbon and misc bottons bows and brads
Challenges entered:
Little Darlings
~ Girly
Paper Craft Star
~ Anything Goes
Simon Says Stamp
~ shaped cards
INSPIRATIONAL THOUGHT FOR THE DAY:
Teamwork is the fuel that allows common people to attain uncommon results.
- Andrew Carnegie
Thank you for visiting,