Hi friends and family, I love creating with digital or rubber images and creating projects of all sorts. I have served on Design Teams that have been productive, inspiration and helpful on my crafting journey and consider myself extremely lucky to have found them all. However, to be a member of the Whimsy DT has been one of my largest goals thus far and I feel I am organized and prepared to follow through with the responsibility! So, here goes:
Did you know that there's a
DT Call over at Whimsy Stamps
?
I love to create with several different Companies that work with Whimsy such as Meljen, Kenny K and Raindrop Echo Designs. As a member of the Sentimental Sundays DT, Raindrop Echo Design Sentiments have been an
intricate
part of most of my projects from the start. Kenny K has given me some of my favorite masculine projects and Meljen has been very useful in the cute and fluffy side of my work! I also have enjoyed creating with several of the die cutting products sold at
Whimsy Stamps
such as the bib, bottle cap, postage die, and film strip. So I thought I'd give it a go.
You have to share three of your best creations - it's so difficult to choose. They don't have to be made using
Whimsy Stamps
so, if you don't have any of their products, you can still give it a go.
Here are Three of my favorites, however, I have a tab above that is a short and sweet list of my very favorites of 2011 and their significance.
The hockey puck is an ornament
the land on the globe is embossed
There is a keepsake chain for the baby book!
So to complete your application and make the attempt to be on this wonderful team check out the Call rules and info
here!
You may also like: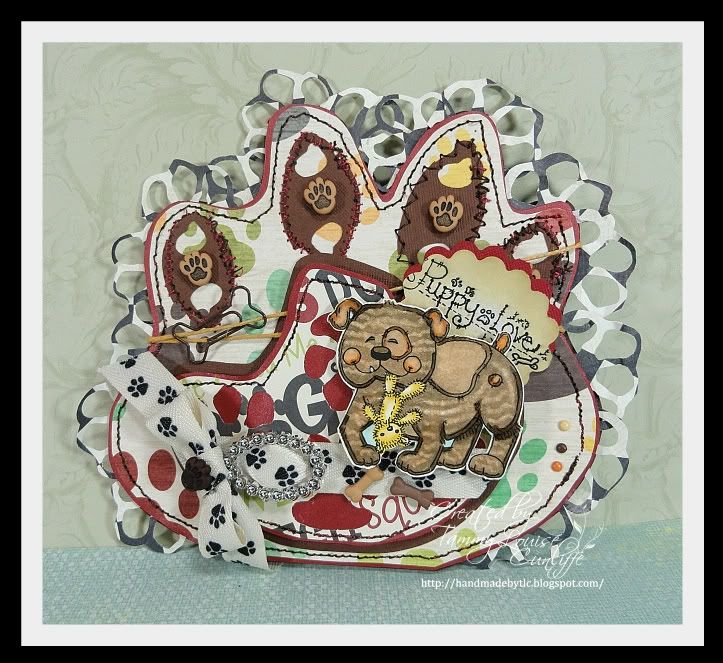 hand made template
hand made template
INSPIRATIONAL THOUGHT FOR THE DAY:
Have goals, follow through with obligation and share what you love doing with the world! This is my moto!
Thank you for visiting,