This is the swing card closed
Hi Whimsy fans!
On September 14th we released our fabulous new rubber stamps and dies. Over the past week the Whimsy Stamps DT and Whimsy Special Guests have been showcasing these awesome new goodies, and each day we held a 24hr mini blog hop where you could enter to win a prize! So without further ado, here are the lucky winners from those draws:
Thank you to everyone who visited the blogs of our fantastic DT & Guests and left such wonderful comments.
To learn who the winners are, they are going to be announced on the Whimsy Store Inspirations blog for details at 12:00 noon and good luck! The winners contact is as follows:
Please would the winners
email Denise
with their full contact details so that their prizes can be mailed out to them as soon as possible. Thank you!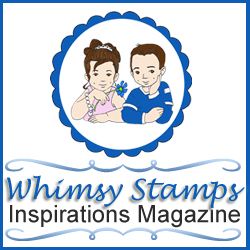 We are delighted to announce that we are releasing a
Whimsy Inspirations Mini Magazine
today that focuses on the new release stamps! It features some never-before-seen creations from our wonderful Magazine Staff as well as many of the beautiful creations shared by the Whimsy DT over the past week. So grab a cup of your favourite beverage,
CLICK HERE
to open the *free* online magazine and indulge yourself in a bit of "me time".
Challenges entered:
Although the mini blog hop prize draws have ended, we still have one final day of showcases for you, so please visit today's DT to take a peek at their final new release projects: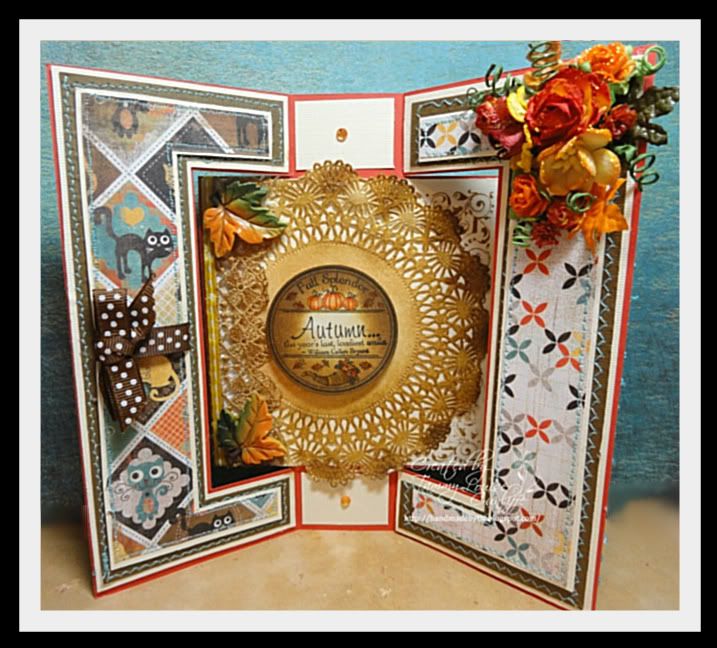 Reverse side with Sentiment , NEW from Raindrop Echo
Bazzill Two Scoops rocky Road stock
Basic Grey "Max & Whiskers
Image is Cat 'O Lantern by Meljen
Sentiment is Autumn Circle by Raindrop Echo Design w/Whimsy
Image Stampin Up Fence with "Happy Fall Yall collection"
Raindrop Echo Flourish Stamp
McGill Leaf punch
Copic colors: RV00,RV0000,
B0000,B91,C00,C1 sky
YG91,95,97 grass
YR00,YR02,YR68 pumpkin
E04,E07,E33,E35,E37 BV17
E42,44,E13 fence
Ranger Distress Inks : Wild Honey, spiced marmalaid
Vintage Photo
LeBouton Buttons
Dress It Up bottons
The Paper Studios ribbon
Doily from stash
Lace from stash
WOC flowers
Fall leaves from stash
Stickles ~ orange
INSPIRATIONAL THOUGHT FOR THE DAY:
Autumn is a time of reflection on Summer and a beautiful glance of the Worlds splendor!
Thank you for visiting,