I got to use my new Copic Air Brush system Hubby got me for Christmas on the clouds and the template I used is from my buddy Bev Rochesters sight! Check it out
here!
So, I started blogging just over a year ago and I set my goals. One being qualified to get on "A(ny)" design team to help inspire and to further my creative skills. For all of you ladies looking for this, just hold tight to your designs, get inspiration with challenges and have faith and courage and keep applying! It will happen! I knew I also wanted to design for a online store, become an artist, Increase my craft sales to juried only, get published, increase my Vendor Stores(they love the bears, and the Canary girls) and a copic certificate. Well 5 out of 7 isn't bad. Now for 2012 goals, I want to get to the CHA with the Shape EZ line, Copic Certificate (again), get into juried craft sales, teach more than one coloring class and use/recycle all of my scrap paper in my designs! (That's the biggest one for sure)
Since then, and within one fast paced year, I inspired and gained loads of very special and super talented new friends on seven different teams. The terms for several of them have expired and this has opened an opportunity to carefully search out and find specific artists to design for that will inspire my creativity.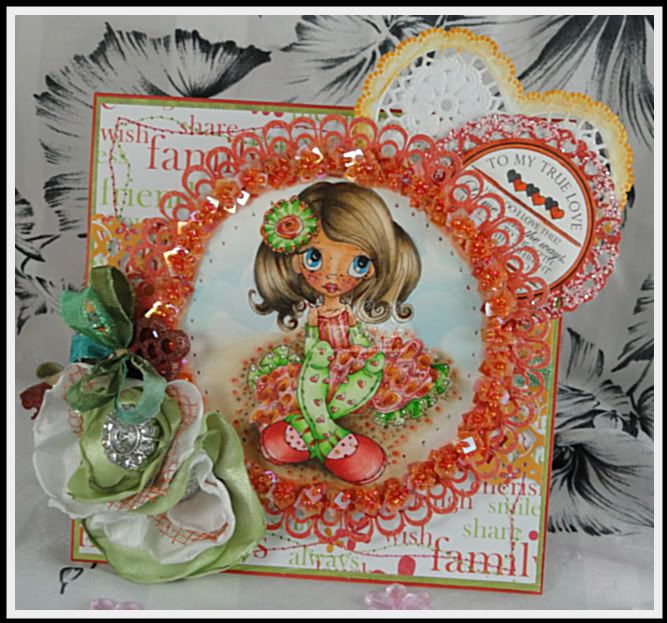 Told you I'm a Orange and Red kinda girl!
Now, with all my (little) extra design time, I am looking to design for graphics that will look fabulous with my favorite bright RED and deep ORANGEs. Also allow me to add as many hand made items as possible. This is the reason for my post today! The Saturated Canary graphic team created by the fabulous Krista Smith is having a 3 month Guest Design Team Call. These girls look stunning with my colors of choice, and they are looking for only 3 girls this term and then will revolve the platter and do it all again. This is what they want you all to know:
On another note, we are ready to add to the Dt team!!
The girls and I are ho
sting a Guest Dt call star
ting today!
We are looking for
three girls
for a period of
three months

.
Then it will open back up again for new friends to join in!:)
Okay. So here is what we are looking for.
Link up a
*new blog post*
with a
Saturated Canary Digi

.
Any style card, any theme...just something you enjoy creating.
***Please
don't
put these cards on our SC Facebook Page.***
( I don't want to read through comments and be influenced in any way:).
We will close the Dt call Saturday, January 21st and announce the three new members that Monday!
Well, enough chit and chat, let's get on with it shall we? Here's my card and below it are some of my other favorite Saturated Canary image projects as well!
Image is
Violet
by Krista Smith the Saturated Canary collection
Martha Stewart Optic Dot punch
Martha stewart lattice heart punch
Color Bok "Bright Florals" DP
Sentiment by Raindrop Echo Design w/Whimsy "Love Letter Seals"
I finish off the inside with matching DP and writing section for my customers!
Copics Sketch Markers
Hair: E41,42,44 19 and 50
skin: E00,21,R20,R30
Outfit: G00,G05, R14,20,30
Eyes: B05
Ranger Distress Ink:
Marmalade,Black Soot, Antique Linen, Vintage Photo, Worn Lipstick
Signo white pen
Gelly Roll Clear Star glitter pen
I need her hair! The added freckles are a must, and girl, where did you get the tootoo?
Dress It Up buttons
glitter/sequin ribbon from stash
Martha Stewart candy glitter
Valentine brand felt key refirbished with Bronze copper leafing pen
Valentine doily from stash
Satin and tulle from Joann Fabrics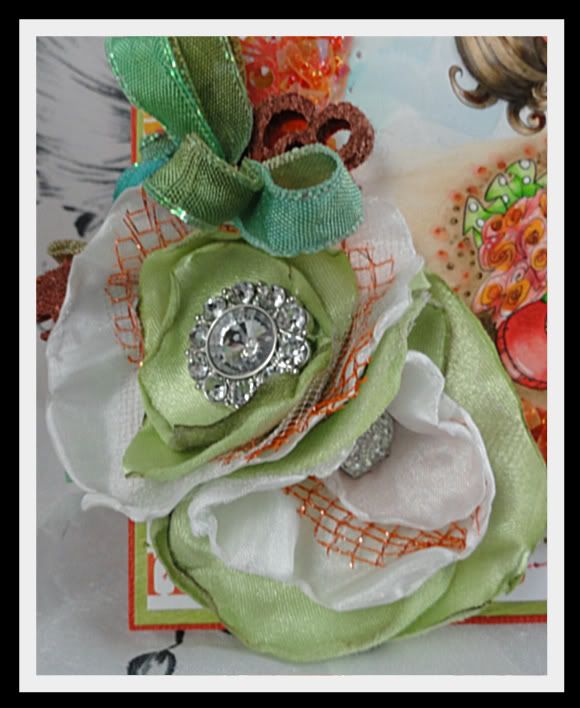 I make these from satin, tulle, and buttons, I just need a safer flame to curl the edges with! lol
Sparkles, glitter, candy and oh yeah . . . did I mention sparkle?
INSPIRATIONAL THOUGHT FOR THE DAY:
Without goals, and plans to reach them, you are like a ship that has set sail with no destination.
Fitzhugh Dodson
Stop by the Whimsy Stamps Store available today for my Shape EZ line of digital forms and shaped product lines like bags, boxes, flowers, and cards with tons of add on's that help you make the project just the way you like it. Over and Over again! The NEW Shape EZ Cut files available today!
Thank you for visiting,