Weekly Candy till this Tuesday click here:
W
asn't February's Whimsy Stamps Release simply fantastic? I loved all of the Bunny's as you saw in my creations and I simply loved creating that beautiful project with the "Well Behaved Women" making our history what it was! Today I can't wait to share one of the easiest little bags in the Shape EZ line with you because I've added just a little romantic and female flair to it. The easy on the eye tones of browns and blacks and creams mixed with the vibrant reds make this project so elegant! It reminds me of a stroll down a road in Paris with the dress shop on the corner, the new dies mixed with some of the older ones available at Whimsy have really brought this vision to life and I hope you enjoy it!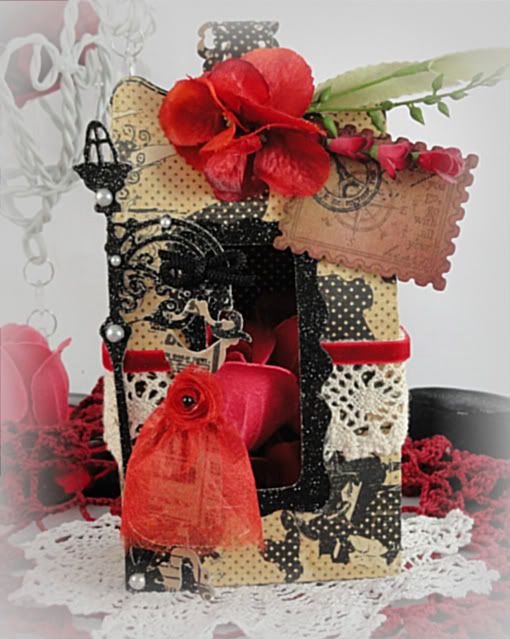 Challenges Entered:
DP is curtain call "Leading Ladies" by Graphics 45
Black Glimmer paper by The Paper co
Corner die Set Shapeology from Whimsy Stamps
Kraft paper
Christina Adolph Creative Imaginiscque DP
Postage Stmap Die
Vintage Travel Postage Stamps
Fiscard heart edge punch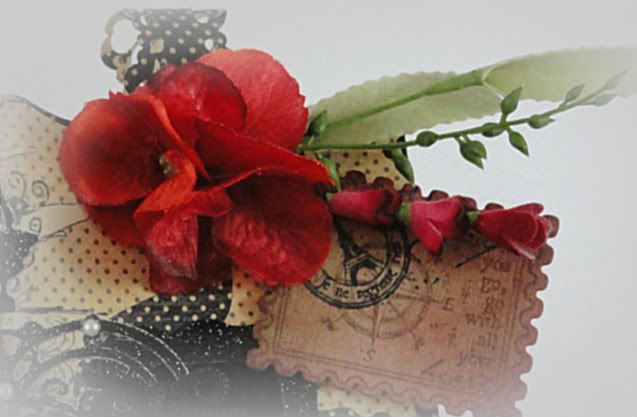 Versafine Vintage Sepia
Stazon black
Ranger Distress Ink
Crochet Lace ribbon from stash
Craft It Holiday Ribbon
flowers are silk stem from Hobby Lobby
INSPIRATIONAL THOUGHT FOR THE DAY:
The real voyage of discovery consists not in making new landscapes but in having neweyes.
Marcel Proust
Stop by the Whimsy Stamps Store available today for my
Shape EZ
line of digital forms and shaped product lines like bags, boxes, flowers, and cards with tons of add on's that help you make the project just the way you like it. Over and Over again! The NEW Shape EZ Cut files available today!
Thank you for visiting,