H
ello my lovely followers friends and family! I hope you are all well? I have 2 or three things other than my Whimsy Release Review Card today, so reading to the bottom could be very prosperous *wink*
O
n the 25th of April,
Whimsy Stamps Magazine
issue #8 was published and is full of projects with all of the Whimsy Stamping artists, sections on the new Shape EZ cut templates including a
freebie
, and Company team up with the
Little Darling stamps
(soon to be distributing rubber for the
Saturated Canary Stamps
by Krista Smith) too! You can submit projects for publication in the next magazine which will be in July and get inspiration on sentimental cards, 3D cards and so much more!
Click the magazine to visit for free today! You won't be sorry that you did!
*****************************************************************************
The Teddy Bo Challenge started yesterday
with our runners up receiving a digital image of their choice.
This challenge closes on Sunday 13th May at midnight UK time.
Please remember you must use a Teddy Bo & Co image (yes, the FairyD site is included)
and please link directly to your blog post please.
Our new challenge is:
S
o make something using a Teddy Bo graphic and a button then come back and share your project with all of the lovely ladies at Teddy Bo! Also, don't forget to stop by the store and the
Teddy Bo Challenge
for all of the really beautiful projects by the DT ladies!
H
ere's what's new in the store, but they also carry Memory Box, Cheery Lynn, Nellie Snellen, Ranger and more including Marriane Design Dies! Don't miss out on mixing and matching while you're in for a one stop shopping trip!
click on photo
****************************************************
M
y fellow Whimsy Artist Kathryn officially released her own blog today! This is a brief description from that page:
StampArt Design by Kathryne© is a digital stamp collection created exclusively for Whimsy Stamps, showcasing a range of styles from delightful animated drawings including a collection of teddy bears and sweet raggedies to captivating wildlife portrayals. Join me as I display my new releases so you can choose the perfect image for your projects! Free monthly image giveaways!
I
have personally fallen in love with her bear! The image is clear and solid when printed and an adorable addition to any project. She is including a
freebie
image with her release today so don't miss out on this opportunity!
If you can help to spread the word by posting the following button, please feel free and we thank you and hope you enjoy the image. *big hug*
click on photo
*****************************************************************************
L
ast but not least, my candy is still available! If you would like the wedding dress die from the Whimsy Stamps April Release, click
here
and good luck! This candy will close when I've reached 450 followers. :)
*******************************************************************************
So, on to my project today, after the release monthly over at
Whimsy Stamps Inspiration Blog
, we are having a review day to show you a few more project created with the beautiful new images available by the Whimsy artists. I've worked with Crissy Armstrongs's "Look Hoo's Graduating" image and some other dies as well. I used Royal Coat dimensional liquid on the lenses for this little guy and the colorless blender and a shaky little hand for the feathery look on his coat. Hope you enjoy it too!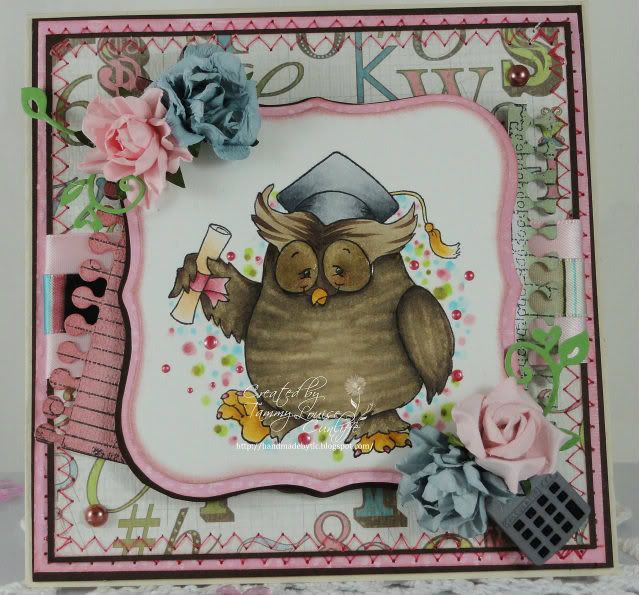 My Minds Eye "Tiny Dancer" DP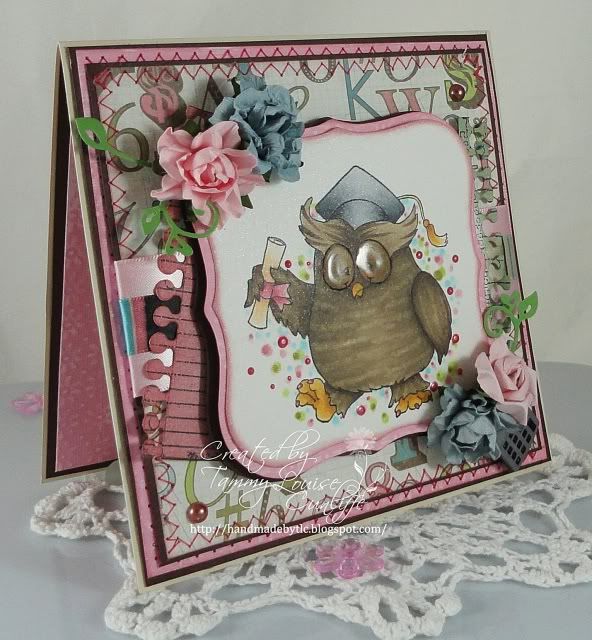 Copics
Ranger Distress Ink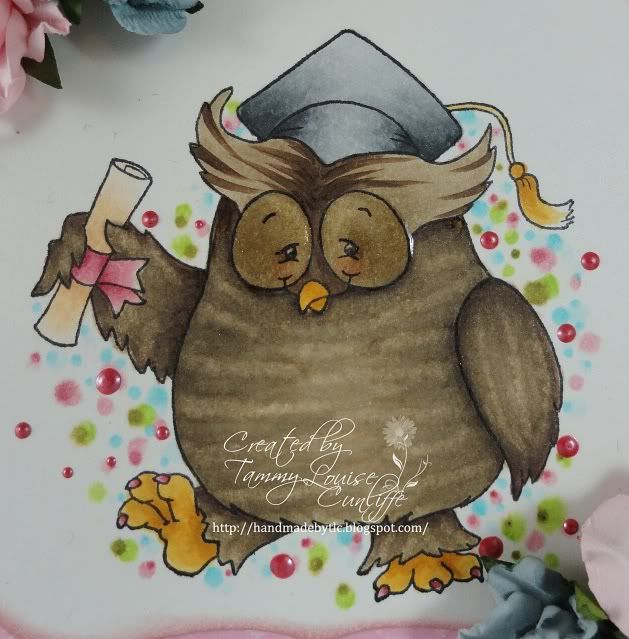 Kaiser Scrapbook Pearls
Dress It Up Button
Royal Coat Dimension liquid
Tulip Beads in a bottle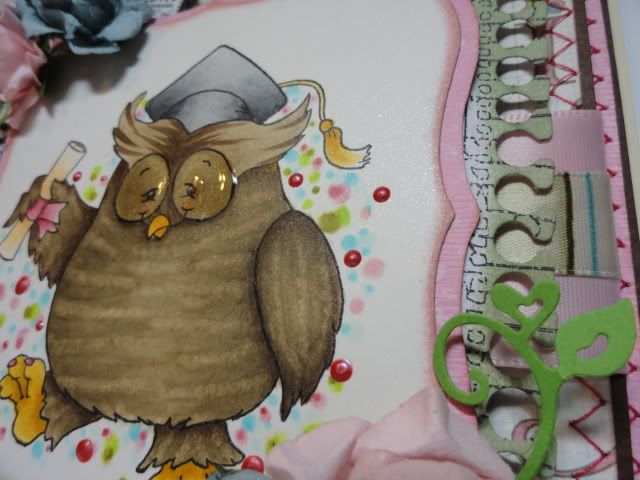 INSPIRATIONAL THOUGHT FOR THE DAY:
It always seems impossible until it's done.
- Nelson Mandela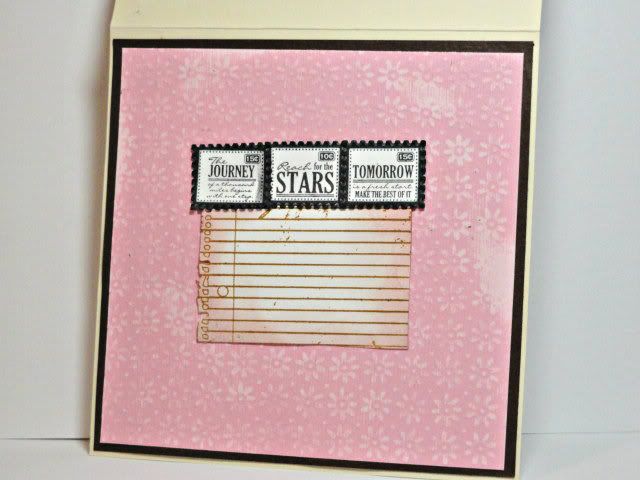 I used Bazzill embossed stock and sanded the flowers out! Then I decided the Card needed a sentiment so I added 3 to the inside and 4 more on the outside. NOW the projects is truly finished.
If you enjoy a good 3D project or just need a special box or bag, stop by the Whimsy Stamps Store available today for my Shape "EZ" product line of Cut templates like bags, boxes, flowers, and cards with tons of add on's! These templates can help you make any project just the way you like it. Over and Over again! The NEW Shape "EZ" cut files are available today!
Thank you for visiting,