Today's Showcase is available at my ETSY store now!

********For my Saturated Candy till July 31, here*********
O
n Wednesday (25 July),
Whimsy Stamps
released this month's new rubber designs, new Shapeology dies, new Shape EZ by TLC templates and new MRD digital papers. From then until 31 July the Whimsy Stamps DT and Special Guests are showcasing these fabulous new goodies with a daily mini blog hop and I am part of today's hop! Ea
ch mini blog hop has a new release prize hidden somewhere along the way and you have
24hrs to enter each prize draw
. T
o play along with today's mini hop and win a release stamp, stop by the
Whimsy Stamps Inspirations blog
and leave a comment on all of the other guests and DT sights by 12:00 PMEST tomorrow. All winners will be announced on August 1st. That's it! Good Luck!
T
oday's project was made with the Shape EZ new Spangled Star template and I wanted to show you just how diverse it could be! It comes in 300dpi SVG,JPEG,PNG and PDF files and can be found today in the Whimsy Stamps Store. This image is so gorgeous, I couldn't resist putting her together with my favorite color orange and the turquois was a perfect offset color. I've grabbed some odds and ends, beads, sentiments and pearls and made, what I think, is my favorite project this year! I hope you enjoy it too?
I
bet it would look great as a baby shower card too with soft blues or pinks! HMMM ! Is that my MOJO I hear in my head? tehe
INGREDIENTS
:
Image is
"New Sweet Melissa
" by Kenny K w/Whimsy
Shape EZ template
"Star Spangled
Card" by TLC w/Whimsy
DP is Recollections, Coral Damask and Printed Canvas
Sentiment is
A touch of Elegance Furniture
by Raindrop Echo w/Whimsy
Notables 4 S
hapeology Die w/Whimsy
Whimsy Raindrop Echo flourish stamp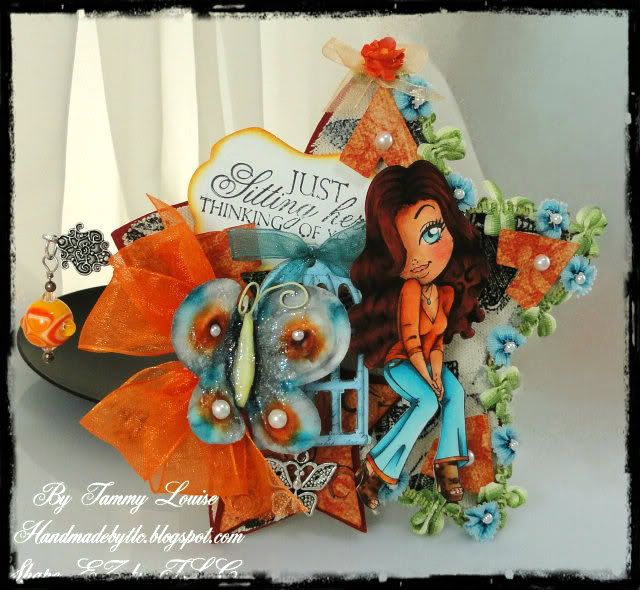 Ranger Distress Ink
Copic: BG000,BG01,BG05
hair is E08,E19,E29
YR02,12,18
Skin is E00,E000,E22,E21,R20,R30
shoes are E31,33,57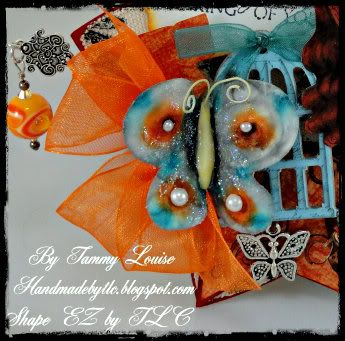 Recollections Butterfly altered w/Copic
Hobby Lobby Blue floral ribbon
Bead Landing head pin
Recollections Chipboard Embellishment altered w/Whimsy butterfly charm
Glass ball from stash
Stampin Up Wire Works (silver)
Star Dust Stickles
Recollections Pearl stickers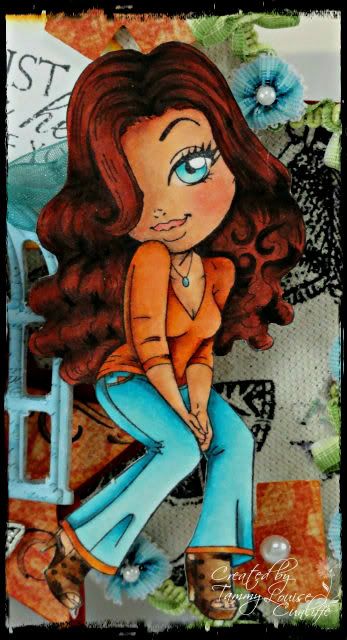 INSPIRATIONAL THOUGHT FOR THE DAY:
You never lose by loving. You always lose by holding back.
- Barbara De Angelis
If you enjoy a good 3D project or just need a special box or bag, stop by the Whimsy Stamps Store available today for my Shape "EZ" product line of Cut templates like bags, boxes, flowers, and cards with tons of add on's! These templates can help you make any project just the way you like it. Over and Over again! The NEW Shape "EZ" cut files are available today!
Thank you for visiting,