T
oday I get to share one of my favorite July Whimsy Inspirations magazine projects. We were to C.A.S.E that is Copy and Selectively Edit one of three different projects from the talented Crissy Armstrong. Her stamps are super easy to color and then fall in love with. The stamp is called
Everything is Just Ducky
and is available in the Whimsy Stamps Store.
T
he card I chose was a one layer card with a rubber stamped image and some simple words so I have chosen to use a portion of a stamped image with a great sentiment but I've rounded off the corners and then embossed a line of buttons both on the top and the bottom of the rectangular card then applied glitter and some liquid pearls to add some depth to the card while sticking with the one layer concept.
Creative memories corner punch
Cuttle bug "just my type" embossing edge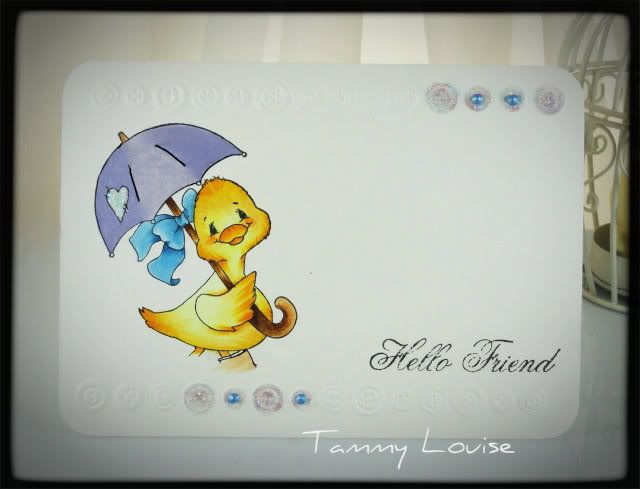 copic markers
Tulip beads in a bottle
Stickles glitter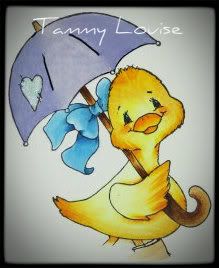 INSPIRATIONAL THOUGHT FOR THE DAY:
Twenty years from now you will be more disappointed by the things that you didn't do than by the ones you did do. So throw off the bowlines. Sail away from the safe harbor. Catch the trade winds in your sails. Explore. Dream. Discover.
- Mark Twain
If you enjoy a good 3D project or just need a special box or bag, stop by the Whimsy Stamps Store available today for my Shape "EZ" product line of Cut templates like bags, boxes, flowers, and cards with tons of add on's! These templates can help you make any project just the way you like it. Over and Over again! The NEW Shape "EZ" cut files are available today!