Close up of the embossed detailed flowers in the background!
I
t's cold and very blustery today in Michigan and as I sat down to edit some of these photo's I looked outside and decided to take my sweet time! Grabbed a cup of cocoa and tried a tone of effects and frames from my new favorite editor called Fotor! Love what this thing can do and for FREE!
Before Fotor Editor
In Fotor I applied the Effect Funky then the Halo choice
I
've colored Yvonne from the rubber Saturated Canary collection at the Little Darlings Rubber Stamps Store with my new found creative medium, Ranger Distress Ink pens and a water brush. I had to add color about three times to this project after allowing it to dry to get it the way I liked but it's all a learning experience! My new found friend Jenny has inspired me to give this a go! My second attempt so far and I'm getting a bit better every time. Bare with me! lol
Image is by
Yvonne
by Saturated Canary exclusive in rubber at Little Darlings Rubber Stamps
Design Paper is Vintage Autumn Basics by Maja Design
Tag Along
Sentiments from Warm and Fuzzy collection at Little Darlings Rubber Stamps
Great Impressions background stamp
Before Fotor photo editor
Lens Flare effect called Sun Kissed and a Tilt Shift to adjust the aperture and bring the focal point in front! Just a gallery frame, (can't resist them) using the little color dropper to choose a color from my own project! LOVE THAT FEATURE!
S
ome of the little extra touches on this one includes coating the Darling View with Diamond Dust, creating my own outline of the sentiment stamps for little tags and poke holes! Also, I used the tulip cut out from the Fluttered Tulip Bodice die beneath the rolled flower and distressed the Butterfly Friend die so the deboss feature really shows!
Stazon Black Ink (water proof)
Ranger Distress Ink:
shading is tumbled glass
face is tattered rose, vintage photo
lips and earings and blouse is Worn lipstick and fired brick
purse is frayed burlap and vintage photo
hair is wild honey, vintage photo and walnut stain
under shirt is weathered wood
eyes are stormy sky and tumbled glass
pants and bandana are stormy sky
cheeks are worn lipstick and tattered rose
Momento Brown ink for sentiment
Heidi Swapp color shine(used on the Diamond Dust
Without Fotor Editor
I used a Lomo Effect called Soft Glow and an inverted stamp frame with a transparent background. Because this is a photo of a specific embellishment I took some liberty to make it look special
Buttons Galore and more "Cherries Jubilee" from Really Reasonable Ribbon
Stampendous Shabby Pink emboss enamel
Prima Ribbon
Twinklets Diamond Dust (on the Lovely View
American Crafts medium brads
Before
Hue and Tone Adjustments to make those lovely flowers pop right out and the a Poloroid Frame!
INSPIRATIONAL THOUGHT FOR THE DAY:
(found the perfect quote today)
Every day do something that will inch you closer to a better tomorrow.

Doug Firebaugh
Before Fotor Editor
For my Artistic shot I used an artistic effect called Funky and the Smoke Drift then a simple shadow frame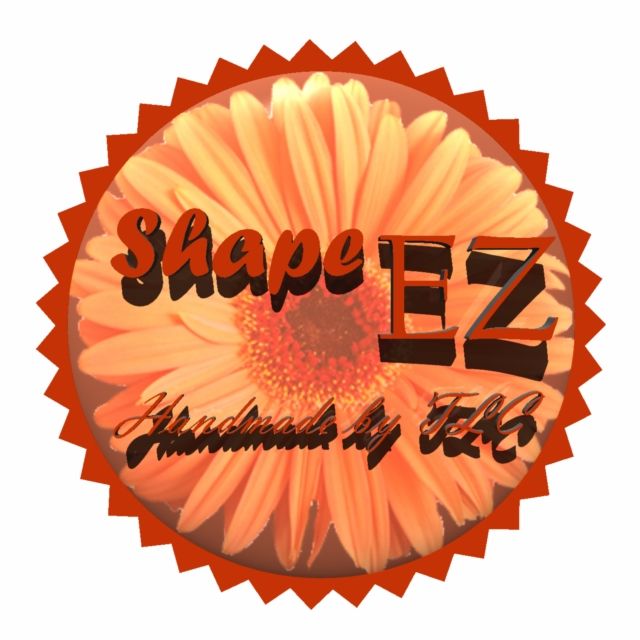 If you enjoy a good 3D project or just need a special box or bag, stop by my
ETSY
Store above for the available Shape "EZ" product line of Cut templates like bags, boxes, flowers, and cards with tons of add on's! These templates can help you make any project just the way you like it. Over and Over again! There is always a NEW Shape "EZ" cut files are available!
Thank you for visiting,