T
he very first
NEW
release of custom dies are now available in the
Little Darlings Stamps Store
and you can play with them too! So order right
NOW
!
G
et your
"Fluttered Tulip Bodice"
Custom Die and others while supplies last!
Elegant in it's own right! All by itself, or with a bit of bling, this die stands alone as a beautiful centerpiece for your next sentimental card.
I
cut the die 8 times with green bazzill paper and decoupaged them together to create a chip board like ornament. Then one last die cut with the design paper connecting it only at the body portion, glittering up the wing sections, embossing on the body and the green chippy section of the wings, then on the stand itself I used a very metal like chunky decoration to bring out the beaded mesh used in the background. I'm a very lucky girl as to be working on the Little Darlings team because in this months packet was this gorgeous little ditty of a flower that simply made the final touches exquisite!
Bazzill stock
Kaiser craft True Romance Collection "Adore"
Piastino Bella Blvd
Glitter Mesh - Little Darlings DT
Momento Ink
The little clay rosettes and butterflies adorned with candy glitter from
The Little Scrap Shop
Etsy Store
Stampendous Silver Crushed Glass Micro Glitter
Stampendous Frantage Shabby Pink embossing powder
INSPIRATIONAL THOUGHT FOR THE DAY:
I Love being a Girl!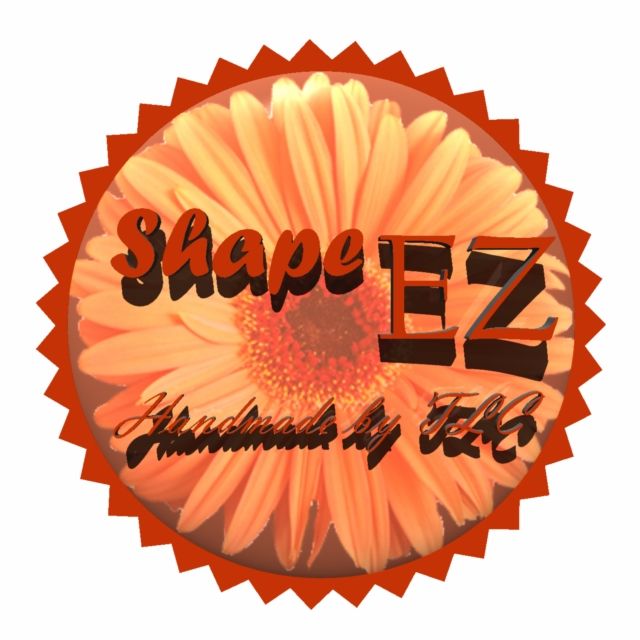 If you enjoy a good 3D project or just need a special box or bag, stop by my
ETSY Store
above for the available Shape "EZ" product line of Cut templates like bags, boxes, flowers, and cards with tons of add on's! These templates can help you make any project just the way you like it. Over and Over again! There is always a NEW Shape "EZ" cut files are available!
Thank you for visiting,