CAS HOLIDAY CARD WITH MI RAN AND A VIDEO
So, every year I'm asked whether or not I can make some cute little
Christmas cards
for my mom to mail out to relatives!! Every year, I come up with a card that she is happy with that isn't the type of card that is either going to financially break the bank, or take the entire year to make!!! lol
This year I was blessed with designing for the generous and wonderfully easy to work with Jody Stacy! The owner of
Treasured Times Rubber Stamps store
who has recently begun working with one of my favorite stamp artists
Mi Ran Jung
!! There are some exclusive designs that Jody has made available in rubber from Mi Ran and I've colored up my favorite so far and designed a CAS Holiday card for mum with it!
I've created a video showing how to design this quick card with loads of tips I've learned along my crafty journey that I hope inspires you to get out some of those tools you forget you have, use up some of that paper that is too large to toss but too small to create an entire project with, and to save money by altering some of your embellishments with the mediums you already have! Have fun and enjoy your Holiday card making!
My You Tube channel address is below in case the video doesn't upload!! Stop by any time to check out some terrific tips and tricks on cutting dies, recycling some of your cut papers on some super quick Holiday makes!!
Studio G Paper and envelope kits
Bazzill Stock paper from the recycle bin
Spellbinders Decorative Labels 8 die
Copics
Versafine Ink
RV19 copic ink to alter pearl
Recollections Washi Tape
Hobby Lobby Braided Cord
The Paper Studios Pearl
Stickles
Cuttle Bug embossing folder
INSPIRATIONAL THOUGHT FOR THE DAY:
Sharing knowledge has helped mankind survive and evolve into the intelligent and productive species he is today. In the animal kingdom and indeed in business, knowledge sharing can make the difference between survival and extinction.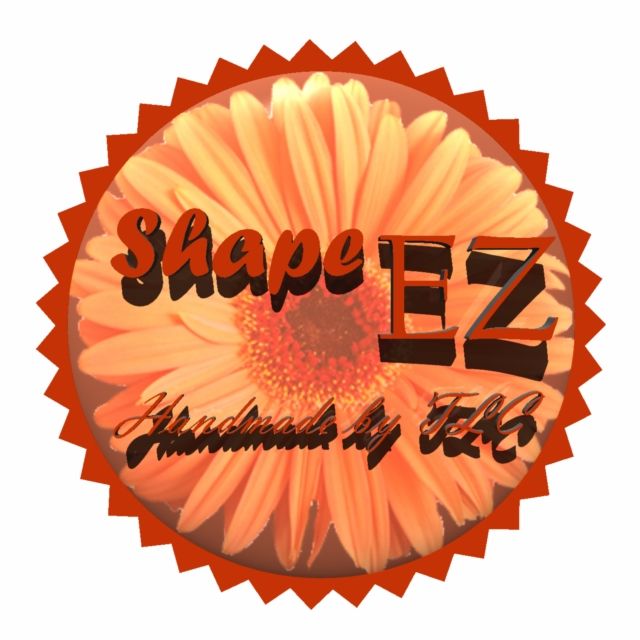 If you enjoy a good 3D project or just need a special box or bag, stop by my
Shape EZ ETSY Store
above for the available Shape "EZ" product line of Cut templates like bags, boxes, flowers, and cards with tons of add on's! These templates can help you make any project just the way you like it. Over and Over again! There is always a NEW Shape "EZ" cut files are available!
Thank you for visiting,