Good Saturday Morning! Have you seen the wonderful *NEW* Saturated Canary Stamps just released at Little Darlings Rubber Stamps? I made a project today with one of my favorites! Her name is Criss Cross Applesauce and she's just one of several new illustrations in the Beautiful Gorgeous collection!!!! As if she weren't cute enough already, don't you just love that name?
This little cutie pie has a braid to DIE for! It's full of the perfect twists and turns and literally a pleasure to color! Krista Smith really knocked this image out of the park! I've put her together with a brilliant turquois colored Bazil stock and Kraft papers! A bit of embossing, a tad of bling and loads of flowers! With all of this . . . she's "Wishing You A Magical Day" with the *NEW* Enchanted Wishes Sentiment too! Enjoy!
Copics: hair E30,34,37
Skin E04,13,21,00,000,R22,20,30
Dress BG05,01,000,0000
Background W3,1,0,BG0000


Tulle
Prima Ribbon
Prima Symphony Blend Anchants White
Recollections Rhinestones
Blue Rhinestones
Prima Parchment petals
INSPIRATIONAL THOUGHT FOR THE DAY:
There are magical moments in every day, we just have to take time to see them!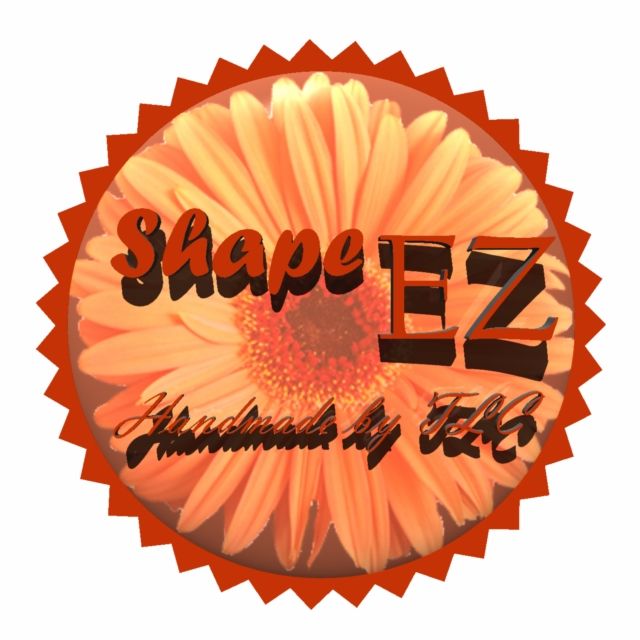 If you enjoy a good 3D project or just need a special box or bag, stop by my ETSY Store above for the available Shape "EZ" product line of Cut templates like bags, boxes, flowers, and cards with tons of add on's! These templates can help you make any project just the way you like it. Over and Over again! There is always a NEW Shape "EZ" cut files are available!
Thank you for visiting,