If you repost a photo of this candy either on your blog or on facebook, and leave me a message saying you did so on this post, I will choose by random the winner of this Lucinda's Joy stamp on December 20th! It will be like a Christmas Surprise!
(be sure to follow this blog and get the winning posts as I will no longer be notifying winners personally)
Good Crafty Day to you friends! Today I'm sharing one of my favorite images from the *NEW* "From The Hollow" illustration collections! Her name is Lucinda Joy! She is a spunky and full of style little fairy. She's obviously jumping for joy but with bright sunshiny colored wings and that flowing but spiky red hair, sh is sharing her joy with all of us!
I tried to create a little scene where there are loads of viny materials, leaves, ruffles and of course some terrific sparkle for her to play in. I used a terrific sentiment from the Enchanted Wishes Vintage Affections collection which matched perfectly! Hope you get a chance to color one of the NEW From The Hollow images soon and create your little scene! Have fun!
INGREDIENTS:
Bo Bunny "Weekend Market collection" DP
Shape EZ Scalloped Flower and Tipped Scalloped Flower
Recollections Stock
Creative Papers Online ribbon for bow
Swirly tree Shapeology die w/Whimsy
Leaf punch by Martha Stewart (creative papers online)
Creative memories corner punch
Shapeology pedestal 1 tag die
Copics: Skin E04,E21,E13,E00,E000
Hair E08,E19,E29
Dress B91,93,95,97
Checks RV52,55
Wings E23,Y21,Y26
Hose E23,25,27,E21
Filigree Antique Gold butterfly WOC
Weekend Market buttons and charm Bo Bunny
Filigree Gold Corner WOC
EK Success ornaments fun fiber
Webster pages ribbon flowers
Studio G glitter glue
The Paper Studio self adhesive pearls
Handmade loli pop flower w/ WOC pearl brad
Pearl slide Whimsy
INSPIRATIONAL THOUGHT FOR THE DAY:
The Land of Faery,
Where nobody gets old and godly and grave,
Where nobody gets old and crafty and wise,
Where nobody gets old and bitter of tongue.
William Butler Yeats
The Land of Heart's Desire.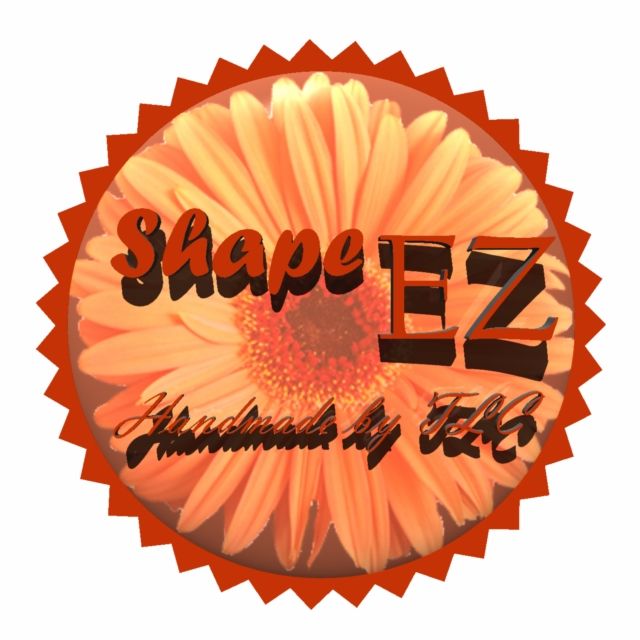 If you enjoy a good 3D project or just need a special box or bag, stop by my ETSY Store above for the available Shape "EZ" product line of Cut templates like bags, boxes, flowers, and cards with tons of add on's! These templates can help you make any project just the way you like it. Over and Over again! There is always a NEW Shape "EZ" cut files are available!
Thank you for visiting,