H
appy Tuesday! Well . . . I have just loved creating and showing you the cute furry little bunnies from this release but I started coloring the Helga Frost image from Kenny K a week ago and i decided to use some of the W markers in my copic collection. Now, I hadn't had a lot of experience with this tone grey, however, I take
Angie's
(Scrapgirl) card class every month and she showed us that it's nothing to fear! Thanks Angie! Now, I have decided that I LOVE coloring like this! Maybe even a little more than multi color. This project was so much fun that you'll probably be seeing the monotone projects from me more and more often.
I
also used the holographic embossing powder that I picked up and used in another one of my card making classes at Archivers. This stuff is fabulous! If you havn't tried it yet, I would highly recommend you give it a shot - see some of the close up images further in the post. This is one of my favorite type of cards, the vellum front and the older steampunkie style with some very feminine touches. I've distressed the flowers with shimmer and then crackle paint and made my own hanging beaded jewel for the pick! I found the dangle at Michaels crafts on sale and bought loads for further use! lol One other new item I used on the grunge board is a fabulous emboss powder that comes out thick and glittery which was perfect for this mono tone project and gave it a really feminine feel! After all, this is all about the empowerment of the WOMAN!
This project had a mind of it's own and after a week of getting nothing but the images done, last night till (well ok, this morning) 4am, it ended like this . . . I hope you enjoy it and it inspires you to try some of the new products in it.
Release image is Helga Frost by Kenny K with Whimsy Stamps Store
Other older Kenny K images available at Whimsy are: Atlantea and Toy Soldier
Bo Bunny Enchanted Collection DP
Raindrop Echo Adventure mini postage Sentiment from Whimsy
Mini Postage Shapeology die at Whimsy
Raindrop Echo Flourish Stamps at Whimsy
Raindrop Echo "A Touch of Elegance" Sentiment at Whimsy Stamps
Challenges entered:
Copic markers are W7,W5,W3 for all clothes and metal objects
W3,W1,W0 for all skin tones
Ranger Rock Candy Crackle Paint
Stampendous Holographic Embossing powder
Prima Decorative Border
Ranger Distress Ink sponge Black Soot
Sukineko Sheer Shimmer Spritz
Celebrate it Floral pick
Industrial Chic Talisman by Susan Karzmer
Tim Holtz ideaology corners and weathered clock
Tim Holtz film strip ribbon
Flowers are Modern romance floral accents
Stampendous Shabby White Embossing powder
Recollection Pear brads
Anthony T. Dadovano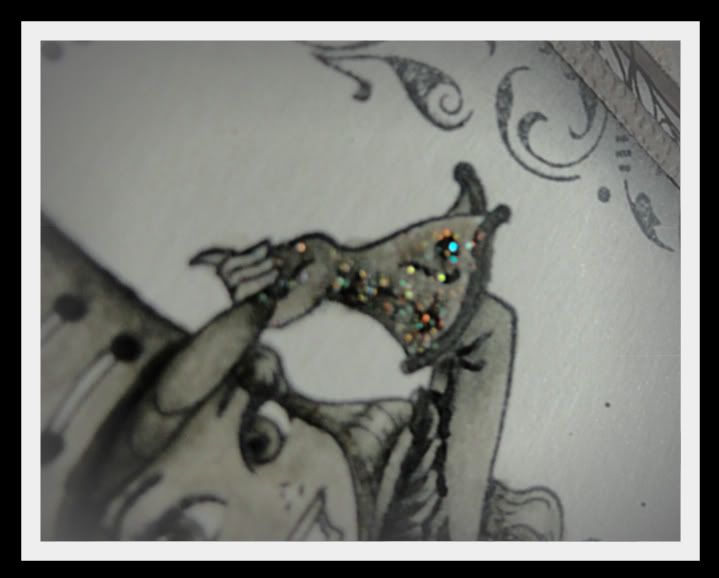 Stop by the Whimsy Stamps Store available today for my Shape EZ line of digital forms and shaped product lines like bags, boxes, flowers, and cards with tons of add on's that help you make the project just the way you like it. Over and Over again! The NEW Shape EZ Cut files available today!
click here