WIN part of the Whimsy Release with my Candy till 3-3-12 here
*************************
Challenge - Stitches, Real Or Faux
Sewing on your Creation please
Host - Janette with a tutorial
1st Prize is 2 Digi images from Her lovely Etsy Shop.
Hello! My name is Krista Smith.
I have been drawing and doodling my whole life...as far back as I can remember! Over the last year and a half, I have been selling it on Etsy. I was approached to draw stamps for Sugar Nellie, a stamp company based in Scotland. After designing only rubber for a year, I decided to branch out a bit into the digital world:). As an artist, I appreciate the versatility of digi's for the stamper. I also like releasing stamps that are a little more obscure or unique. Monsters, nerds with big glasses...even a mermaid:). Those ones are really fun for me to draw! After opening up my digi shop in the beginning of September, I've been busy filling orders:). I am really thrilled and very humbled that ladies are so receptive to my designs and seem to enjoy coloring them a lot! I am so inspired by these amazing colorists!! I have met so many wonderful, talented ladies through this business and look forward to building new friendships, too! My personal blog,

Saturated Canary

, is filled with bits of my family life, artwork, and a slight obsession with fashion;). I also run a new challenge/ inspiration blog,

Saturated Canary Challenge

with my amazing design team. I'd love to meet you and be inspired by your own creations! Do stop by and say hello!:)
The Crafty Pad

Prize 2 is 2 Digi Images from Debbies lovely Online shop.

Debbie at The Crafty Pad Stamp Designs said:
The Crafty Pad Stamp Designs is proud to sponsor Top Tip Tuesday. I own and run The Crafty Pad Stamp Designs. We offer a variety of both polymer stamps and digi stamps. Weekly challenges are held at The Crafty Pad Blog
My project today has some adorable dimples, cherry stickers and I've created some texture by hand with an old hole punch! A little bit of pearl and ribbon and it's done! Easy Peasy! Don't you just love the cute little girls?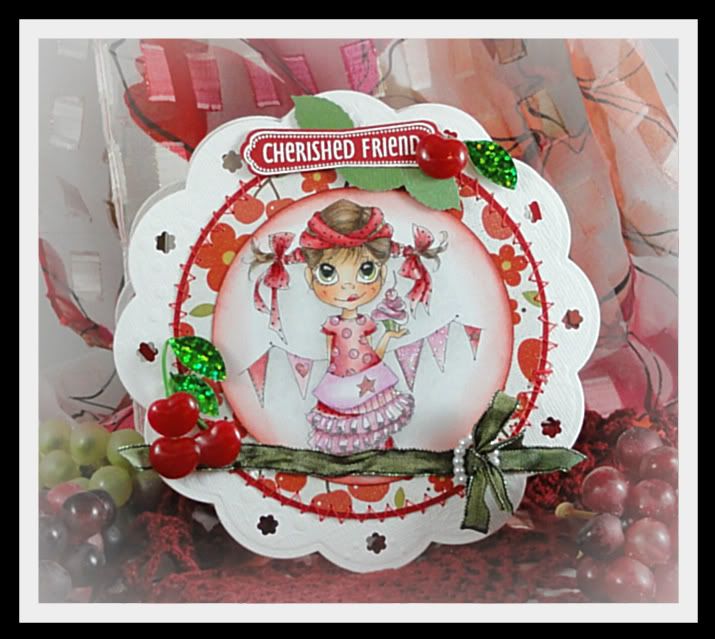 Challenges entered
Saturated Canary image
Notables 2 Die Whimsy Stamps
Friendship Noteables 2 sentiment by Raindrop Echo Designs w Whimsy Stamps
Kaiser Craft Nan's favorite DP
Grand Nestabilities large scalloped die
Martha Stewart leaf punch
Colored pencil
Ranger Distress Ink
copics
Uniball Signo White in
Creative Papers Online ribbon
stickles
Jolee's boutique sweet cherry cabochini stickers
Gelly Roll clear star pen
INSPIRATIONAL THOUGHT FOR THE DAY:
Life is a succession of moments. To live each one is to succeed.
Corita Kent
S
top by the Whimsy Stamps Store available today for my Shape EZ line of digital forms and shaped product lines like bags, boxes, flowers, and cards with tons of add on's that help you make the project just the way you like it. Over and Over again! The NEW Shape EZ Cut files available today!
Thank you for visiting,