Hello from the Sunshine State! The grueling trip 1600 miles to moms house was as pleasant as it has ever been but the stop in Atlanta Georgia at the Worlds largest Aquarium was just the break we all needed! So much fun and the AT&T sponsored Dolphin Show was just wonderful! Mom's always wanted to go and finally this year made the voyage, and I got to share in the fun!
I don't often get the opportunity to play with multi media but when I do, I enjoy it thoroughly! This little girls room plaque is 'FOR GIRLS ONLY" !! With all the wonderful butterflies, dragon flies, purples, pinks and the burgundy colored wooden heart at the end of the vine, no boys dare enter!
I started with a normal wooden plaque, covered it with mod podge filled with flakes, stenciled some great colors in the background, stamped silver flowers around the edges with Stazon silver ink, then stenciled and build up some guesso dragon flies and butterflies and the flair in burgandy. glued some pretty little ribbon flowers, and dainty girly ribbon from my stash and hand wrote Girls Only with Copic ink! If that's not multi media, I don't know what it! lol
Prima Stencil
DCWV template
Zing Embossing powder
Imagine Crafts Irresistables Texture Spray
Distress Cllear Rock Crackle Paint
Top Boss Mod Podge
Liquitex White Opaque flakes
Copic Inks on image and Girls Only (forgot to document the colors this time :( )


Bag O' buttons by The Paper Studios
Jolee's boutique pearl stickers
Ball wooden tags
Prima - Say It In Crystals
Ribbon from stash


INSPIRATIONAL THOUGHT FOR THE DAY:
"I almost wish we were butterflies and liv'd but three summer days - three such days with you I could fill with more delight than fifty common years could ever contain."
―
John Keats
,
Bright Star: Love Letters and Poems of John Keats to Fanny Brawne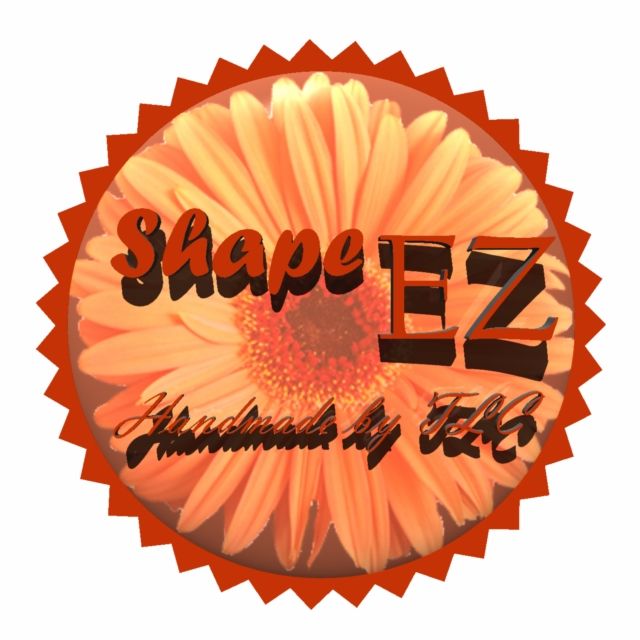 If you enjoy a good 3D project or just need a special box or bag, stop by my
ETSY Store
above for the available Shape "EZ" product line of Cut templates like bags, boxes, flowers, and cards with tons of add on's! These templates can help you make any project just the way you like it. Over and Over again! There is always a NEW Shape "EZ" cut files are available!
Thank you for visiting,