Happy Thursday everyone! It's Tammy Louise sharing a special little project I've made with a perfectly sized canvas and easel set I found in Hobby Lobby. I wanted to make a gift that would set on either a little shelf or right next to a jewelry box on a little girls dresser!
I like this second colored easel with the Derwent Inktense pencils better than the Shop Till You Drop easel I colored with Ranger Distress because the colors pop a bit more but the soft look of the Distress Ink is beautiful as well. I guess it's all what each artist prefers!
The Candi Bean images have fabulous flowing hair to color, but those adorable faces with a great amount of room for the cheeks is my favorite part! This image has an adorable little friend sharing his package with Penny and he is simply adorable as well.
I used some white ink to offset the hair piece and some glitter to bring a sparkle to the project too! Great fun to color! I sealed it with Krylon workable Fixitive and placed the canvas on the easel! Easy Peasy! I hope you get inspired to work with canvas as these images work perfectly with it!
INGREDIENTS:
Penny's Presents
Candi Bean
Image
Canvas and easel set from Hobby Lobby
Derwent Inktense water color pencils for Penny's Presents
Ranger Distress Ink on Shop Till You Drop


WOC flowers
Ribbon from Really Reasonable Ribbon
INSPIRATIONAL THOUGHT FOR THE DAY:
Act as if what you do makes a difference . . . . It does!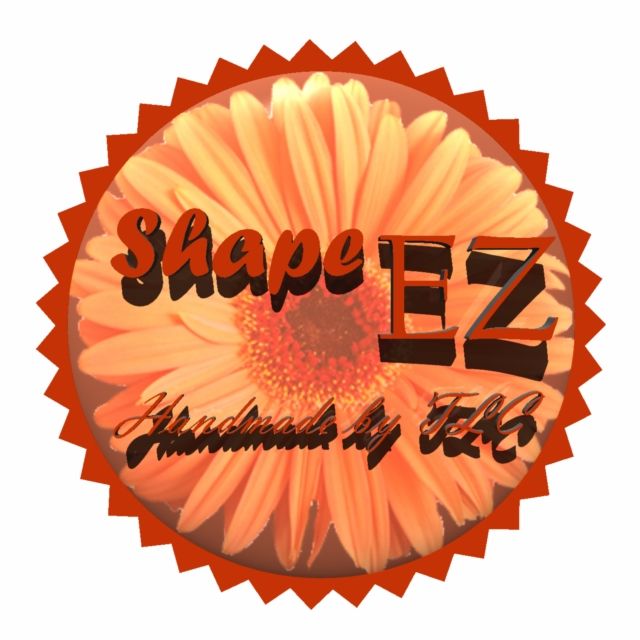 If you enjoy a good 3D project or just need a special box or bag, stop by my
ETSY Store
above for the available
Shape "EZ"
product line of Cut templates like bags, boxes, flowers, and cards with tons of add on's! These templates can help you make any project just the way you like it. Over and Over again! There is always a NEW Shape "EZ" cut files are available!
Thank you for visiting,