Happy Day PPinky friends! I colored her ages ago and finally created a birthday card with her! The pinks and yellows offset her blue little jacket so well. I was able to create again this week with a "want to make time for" image instead of "need to color image"! I know, lucky girl huh?
My friend Alyce Keegan is always telling us to keep doing what makes us happy so that our mojo doesn't die and to enjoy and find the time to accomplish the things we love! I'm taking her great advice this week of all our thankful weeks! Hubby is home for the week, the house and yard are winter prepared and there's nothing left to do but to bake some homemade apple pie and drink some pumpkin spice flavored coffee with him while curled up in a warm blanket!
Iridescent - Gold rush paper
Bazzill Stock
Design Paper from stash
Circle Pennants Shapeology die w/Whimsy
Celebration Circle Penants Sentiment by Raindrop Echo Design
Sentiment is
Love Postage Stamps
by Raindrop Echo w/Whimsy
Cupcake Shapeology Die Whimsy Stamps
NB Large Scallop Circle and Standard Circle
Handmade rolled flowers
The Paper Studios pearl sticker
Stickles Diamond
Beads Liquid Pearl
Ribbon from Offray


INSPIRATIONAL THOUGHT FOR THE DAY:
Gratitude turns what we have into ENOUGH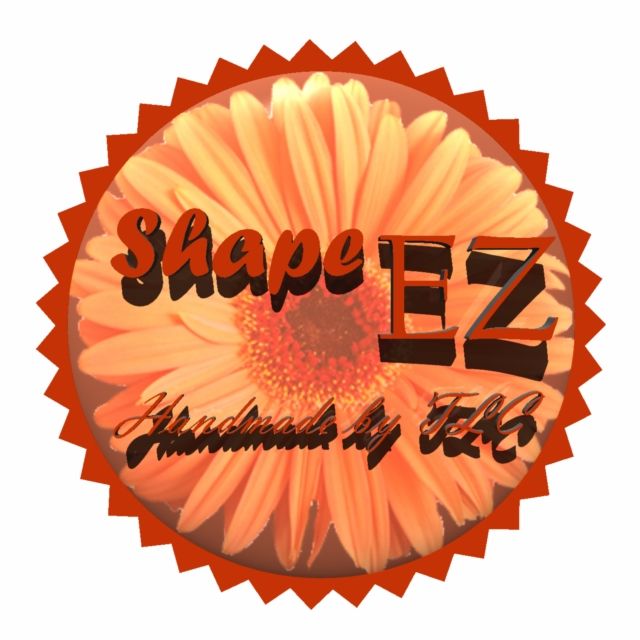 If you enjoy a good 3D project or just need a special box or bag, stop by my ETSY Store above for the available
Shape "EZ"
product line of Cut templates like bags, boxes, flowers, and cards with tons of add on's! These templates can help you make any project just the way you like it. Over and Over again! There is always a NEW Shape "EZ" cut files are available!
Thank you for visiting,