I'ts always a special day at the Noor U.S. blog! Tammy Louise sharing a Copic colored project made with a beautiful Noor stamp called Silhouette Poppy. I'm a vibrant and deep pigment artist so the more color the better! Just look at how beautiful these little corner dies make the image rectangles pop and the gorgeous border die of flowers that cut and emboss that I colored with white pigment ink to make the design pop.
As well as the beautiful stamp, I've discovered a great deal of versatile dies that would add dimension and beauty to any project! The flourish, those lovely little corners which are part of a bigger die set and the roses! rows and rows of roses!
Creative Imaginations Cream Scroll
Basic Grey Kissing Booth DP
Coated the stamp circle cancellations with glossy accents and dotted the rolled flowers with some tulip beads in a bottle.
Color box white pigment ink
Copics:R81,83,85,89, Y26,Y28,G12,14,17
Signo Pigment Ink Pen
Glossy Accents
Tulip Beads in a bottle Pearl
Ribbons from stash
The Paper Studio Gems
INSPIRATIONAL THOUGHT FOR THE DAY:
Burn the candles, use the nice sheets. Don't save it for a special occasion. Today is special.
If you enjoy a good 3D project or just need a special box or bag, stop by my ETSY Store above for the available
Shape "EZ"
product line of Cut templates like bags, boxes, flowers, and cards with tons of add on's! These templates can help you make any project just the way you like it. Over and Over again! There is always a NEW Shape "EZ" cut files are available!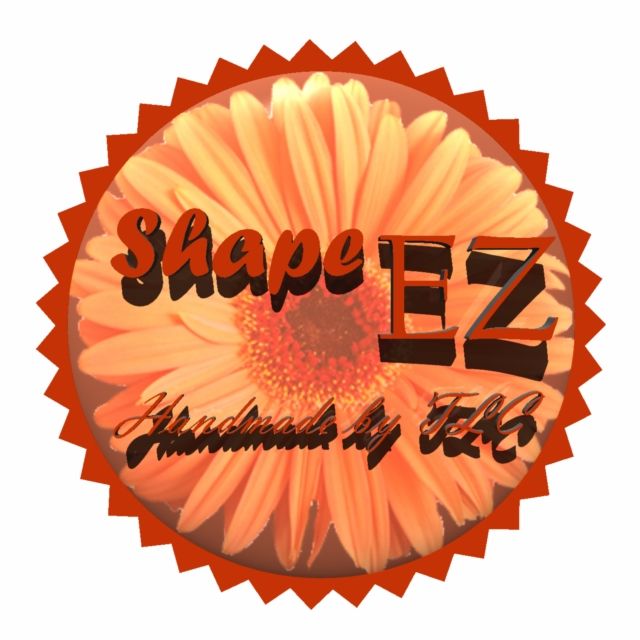 Thank you for visiting,