Happy New Year! I hope everyone had a safe and happy holiday? Here at my home, we enjoyed a blessed visit with my mom from Florida and enjoyed the world famous chicken from Frankenmuth's Bavarian Inn! No fuss, no muss!!
Kraft stock
Enchanted Wishes
Vintage Affections Sentiment
My Minds Eye DP
Today's project uses the Fluttered Tulip Bodice die from LDRS Creative! This is a two piece die set because when you cut the bodice, you also get a little swirly tulip vine from within the center of the bodice. I cut three of the tulip vines out of grunge board, glued them together to create an item with depth that could hold up to all of the ink I wanted to use with it.
VersaMark
Color Bok Winter White
Crafter's Ink Turquois
Kraft paper with versa mark first, then I used some colored inks to add more dimension to the kraft stock. A bit of Wink of Stella glitter in some small sections of the project, then in the end, I placed some gauze behind the bodice that was popped up and the little tulip swirl used for stamping with was added back to the bodice with some diamond dust.
Pearls
Gauze
Wink of Stella glitter
INSPIRATIONAL THOUGHT FOR THE DAY:
There's no limit when you listen to your imagination
If you enjoy a good 3D project or just need a special box or bag, stop by my ETSY Store above for the available
Shape "EZ"
product line of Cut templates like bags, boxes, flowers, and cards with tons of add on's! These templates can help you make any project just the way you like it. Over and Over again! There is always a NEW Shape "EZ" cut files are available!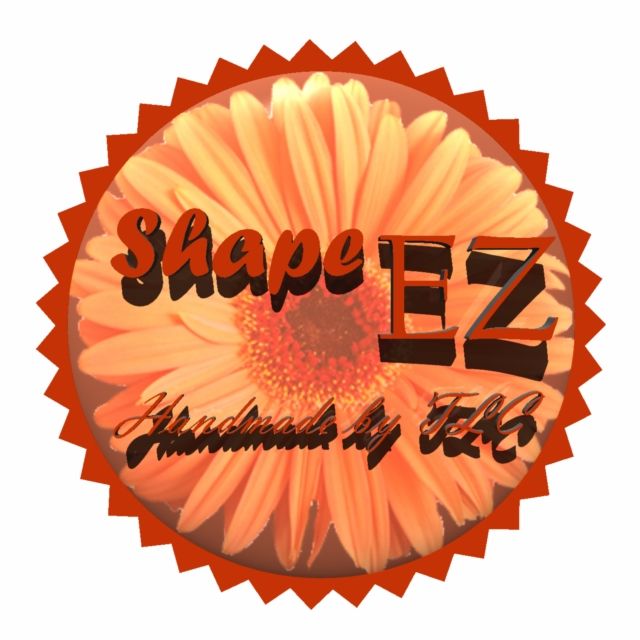 Thank you for visiting,