S
o, today I've gotten the chance to go in my "special" drawer and start to empty it. Now, I'm sure you're asking yourself, "what's the "special" drawer? Well, when I get a new image, I stamp it or print it out right away and put it in the drawer. I hold the images there until such a time that I think it might be perfect for a necessary project. Otherwise, I forget I have it and it never gets seen! I can't have that, there should never be wasted images! lol
S
ome people have to search through their rubber and then their digi stashes every time they make a project and I just go to the drawer. I find it easier! Sometimes when I buy new papers (usually single sheets) I go through the drawer and a specific card POPS into the old noggin and I match them up. I color the image then put it back in the drawer next to the papers I matched it with and use it when the time calls for it.
T
oday I matched up and colored 6 images and thought to myself, that this Lily of the Valley flower over the brick wall image is screaming "I'm thinking of You". What do you think? I tried the accordion flower under the image and the Satin ribbon with the beautiful button was just like a great big HUG!
H
appy Day all my Sunday followers! There is another new challenge at
Sentimental Sundays
where we want to see what you can make for anyone that you need to say: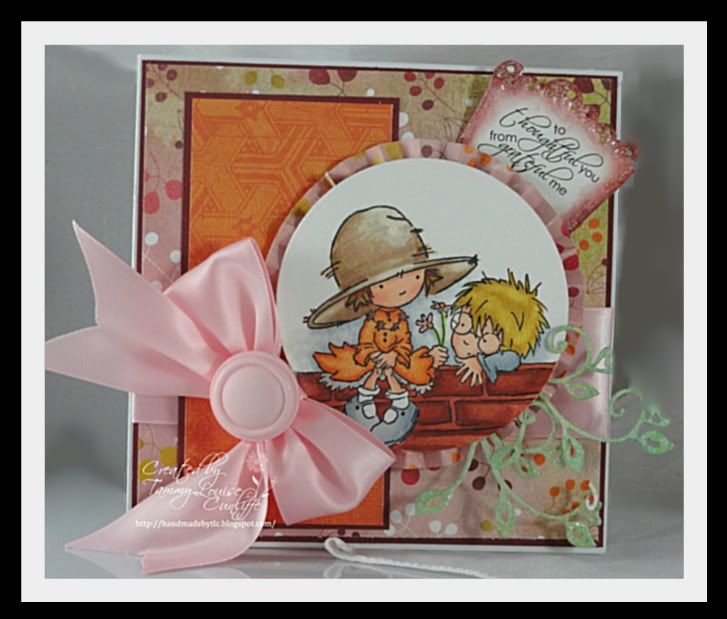 "Thinking Of You" or Sympathy
Bazzill Stock
Basic GreyIndian Summer Maple Sugar DP
Misc DP from stash
NB Standard Circle Large
Magnolia Tag Die
Magnolia Leaf Die
Ranger Distress Ink ~ Velvet
Copic Sketch colors, E00, E08, E07, E11,E19, E41,42,43,
YG03,05, C1,C2,C3,C5,
YR12,15,68, R20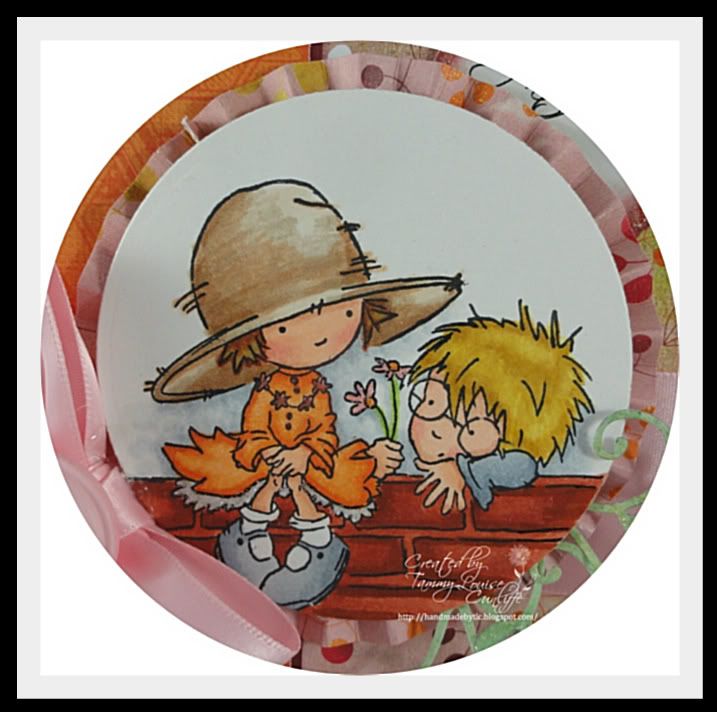 Frosted Lace Stickles
The Paper Studio pastel Bag 'O Buttons
Satin Ribbon from Offray
INSPIRATIONAL THOUGHT FOR THE DAY:
Only a life lived for others is a life worthwhile.
Albert Einstein