It's Saturday! Are you at the beach today too? Bring loads of sunscreen, flip flops(that sand is hot), a great big towel and your suit! Those things and your interest in accomplishing absolutely nothing! That's right, nothing! The beach is intended to make you leave the dishes, wash and cooking all behind you, so get out there and find that star fish!
As soon as I saw this adorable little star fish loving stamp, I knew I just had to color her up and add her to a beachy scene on a card! So I went a shoppin at the new Hobby Lobby down here in Florida by moms house and found some great Raffia, Wooden sentiments and those adorable glittered buttons! I Put them all together and hand cut myself a starfish shape that I think would make a great addition to the Shape EZ collection when I get home!
What do you think?
Design Paper is Blue Linen Floral by Michele Roos
Etsy Store
Star Fish Card Shape hand cut (soon to be Silhouette Studio Shape EZ design) keep your eyes open!
Copic Ink (sorry not written out this time)
Ranger Distress Ink
Jillibean doilies
Studio Callico wood chips
Dress It Up Buttons "Seashell"
Forget Me Not Raffia
Stardust Stickles Ranger Glitter
INSPIRATIONAL THOUGHT FOR THE DAY:
"The beach is not a place to work; to read, write or to think."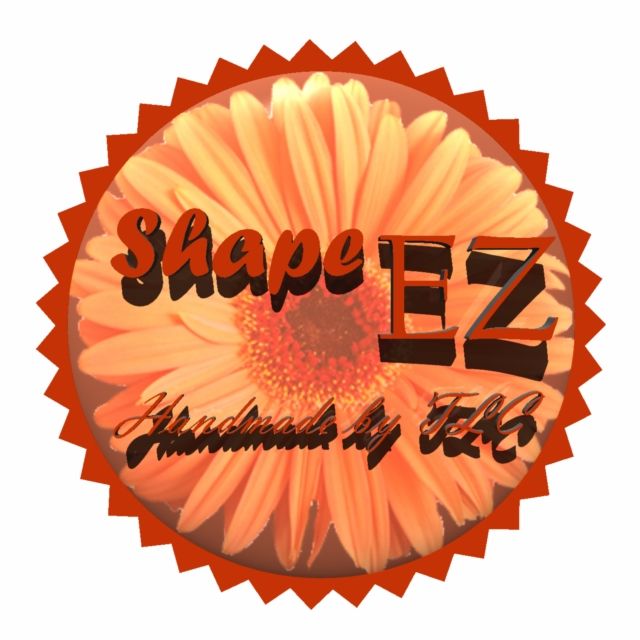 If you enjoy a good 3D project or just need a special box or bag, stop by my
ETSY Stor
e above for the available
Shape "EZ"
product line of Cut templates like bags, boxes, flowers, and cards with tons of add on's! These templates can help you make any project just the way you like it. Over and Over again! There is always a NEW Shape "EZ" cut files are available!
Thank you for visiting,