I hope you're all up to getting those Christmas cards started? We've a mere 90 days or so left and I don't know about you but I make at least 50 cards every year. Between my friends and family as well as about 20 for mom to mail out to all of her loved ones!
This adorable little image is staying warm in the snow shower with her flowing little scarf, mittens and muffs while she prepares to finish off her frosty friend with the carrot. The blues and yellows in the DP made it a perfect color combination for this stamp. A little bit of glitz, glam and that beautiful Lovely View Die (four of them to be exact) under and around the image circle. I think it brought a lacy effect to the project, I could literally use it in every project in one way or the other!
Designer Paper is Glitz - Vintage Blue
Distress Ink Faded Jeans
Copic Ink:
Hair E21,25,29
Scarf E50,51,53,55
Girl Outfit B97,95,93,91
Carrot YR04,01,000
Hat Y21,E33,37
Snowman C3,1,00,B0000
Prima - Say It In Pearls
Kaiser Craft Pearls
American Crafts Ribbon
Snowflake - recycled xmas card embellishment
Cheery Lynn Cuties die B149
WOC Spiral Stamens - white
Really Reasonable Ribbon blue netting
INSPIRATIONAL THOUGHT FOR THE DAY:
Throw smiles around like their confetti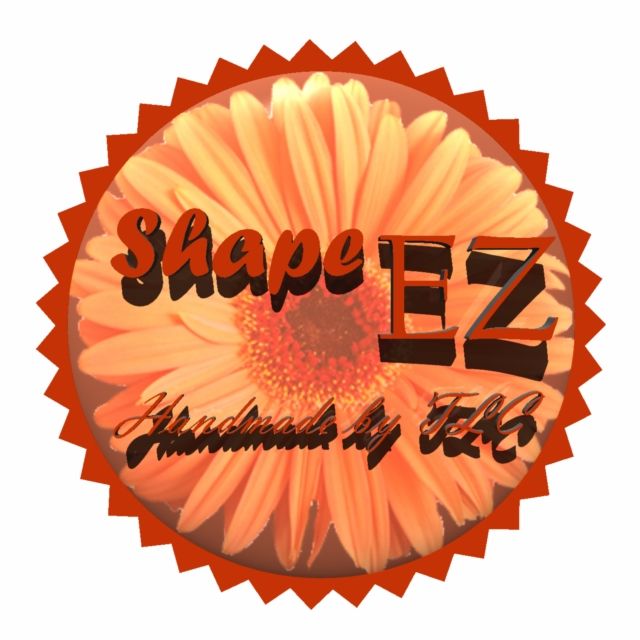 If you enjoy a good 3D project or just need a special box or bag, stop by my ETSY Store above for the available
Shape "EZ"
product line of Cut templates like bags, boxes, flowers, and cards with tons of add on's! These templates can help you make any project just the way you like it. Over and Over again! There is always a NEW Shape "EZ" cut files are available!
Thank you for visiting,